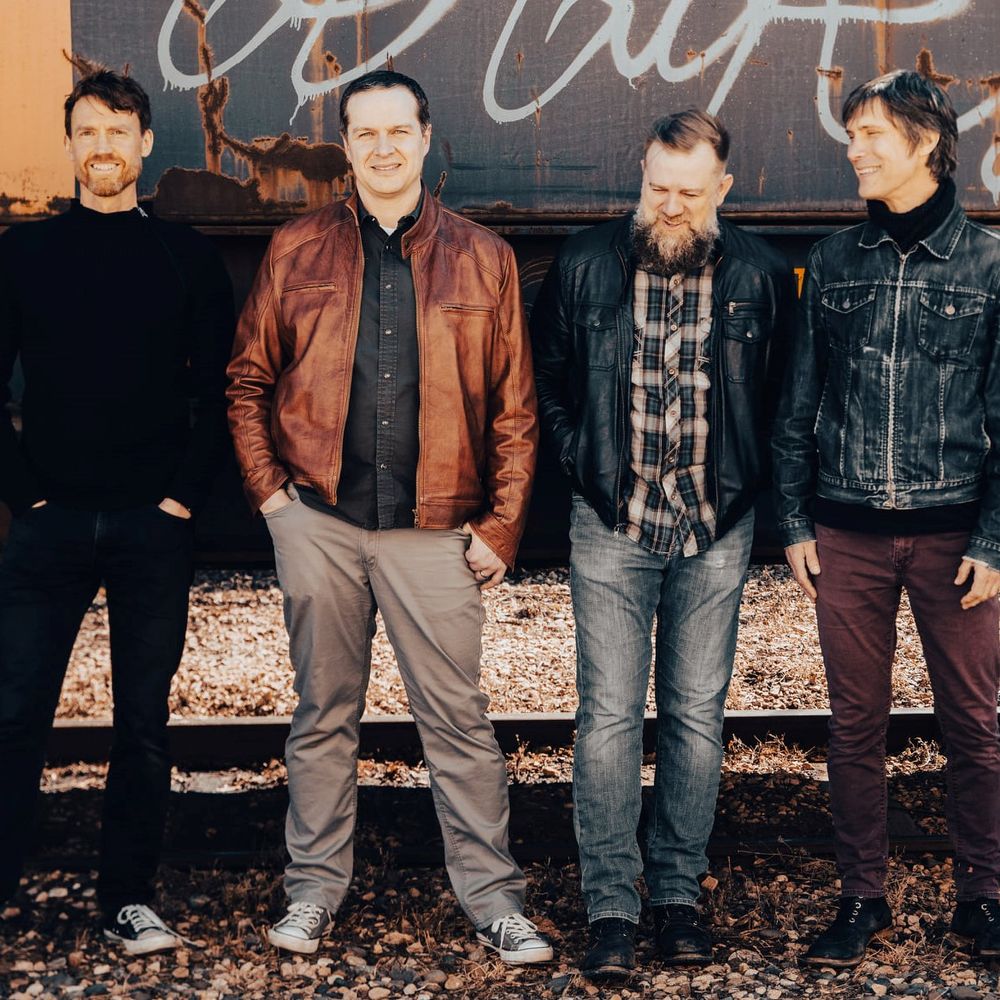 Would you like to know more?
There are approximately seven million indie bands operating on planet earth as of yesterday, we are one of them.
Porcupine was born in 2006 in La Crosse, Wis., where singer/guitarist Casey Virock had previously launched another indie rock trio, Space Bike. Now based in Minneapolis, the band has evolved to full maturity, a potent force propelled by drummer Keith Larsen and the most recent additions to the band, guitarist/vocalist Nick Roesler and bassist Chad Haugejorden.
In naming the band, Virock saluted one of his favorite bands, Echo and the Bunnymen, and his songcraft and musical sensibilities swirl the Bunnymen and other New Wavers along with 1960s British psychedelica purveyors (especially Syd Barrett) and 1970s classic rockers. The result is muscular and edgy, infused with melodicism and angular guitar work that puts the band in a class with Queens of the Stone Age and Swervedriver.
The band has released two full-length albums (2009's The Trouble With You and 2012's The Sensation of Being Somebody) along with multiple singles and two EPs, the most recent (Carrier Wave) recorded with the iconic Steve Albini. Virock's songs have been heard in television shows including The Real World, Best Ink, and The Challenge, and the band has opened for the Meat Puppets, Mission of Burma, The Flaming Lips and Built to Spill. As absorbing and compelling as Porcupine's recordings are, they are a must-see live band.
PRESS
"...pure indie rock is truly what they embody into their vocal, instrumental aesthetic. The veteran rocker's latest music video for the melancholic single "The Way Down" captures the four-piece band using experimental lighting an color grading as they perform" -The Current (Friday Five Feature)
"A disciple of the 1980s and '90s-era Amer-indie underground, Virock is an unsung hero who, over a string of EP's, singles and two long-players, unapologetically channels those glory years with an ear-candied brand of riff-fueled rock that recalls the harder-edged side of R.E.M., Big Dipper, Soul Asylum and solo Bob Mould." -Rock and Roll Globe
"...Minneapolis indie rockers Porcupine released What You've Heard Isn't Real, and we're now premiering the video for "Lifetime" off that album. It's the kind of catchy, driving indie rock that Husker Du fans will probably dig, and it comes with a performance video that suits the song well" -Brooklyn Vegan
"…use of fuzzy guitar and dramatic but not melodramatic vocals cast over and syncing with an unconventional rhythm is reminiscent of Queens of the Stone Age...there is a kind of late 90s alternative rock groove with melodies in a slow roller coaster dynamic and sway like you'd hear in an early Swervedriver song…details that give the song more musical dimensions beyond simply being a solid rocker." -Queen City Sounds and Art 
"Minnesota's Porcupine... opened with a super-charged rock set" -Magnet Magazine
"Porcupine's The Way Down sounds like the majority of alt-rock bands, but just much better.. their choices and playing are great. The production of the sound is crisp, the vocals are powerful and emotional without ever becoming melodramatic, and the little spaces between the lines in which the musicians can add their fills work excellently." -Alt77 
"Porcupine is an extraordinary heavy garage and post-punk [band] with elements of Black Keys, which I highly recommend" -City Pages
"New Documentary about rock band Porcupine..... the songs lyrics float through the galaxy created in this puzzle-like abstraction. It's beautiful and really shows off the craftsmanship..." -The Big Takeover Exclusives
"As absorbing and compelling as Porcupine's recordings are, they are a must-see live band...." -Tiny News Desk, Broadwayworld.com
"...bring the best aspects of '90s alt-rock, dreamy post-punk, and New Wave sensibilities into flourishing melodies and intricate songs that are both unpredictable and instantly memorable." -New Noise
"...their compositions are searing blasts of fuzz-drenched beauty tangled up in the gears of regret, loss and what's left of our battered hearts. They play with momentum, velocity and nerve." -Stereo Embers Magazine